Ink Spots
by
Lissa Matthews
My rating:
4 of 5 stars
3 1/2 stars
Big, hulking, bald, tattooed, pierced ex-con and tattoo artist Jaz and blonde, green-eyed independent jewelry-designer-moonlighting-as-waitress Mandi have been lusting after each other for the past 6 months, but none has acted on it - for reasons that are still unclear to me. On Mandi's 40th birhtday, Jaz's (foster) sister Jackie, who happens to be Mandi's boss and friend too, decides to play matchmaker and gives Mandi
something
someone she's been craving but was afraid to ask for: Jaz. Needless to say, he's more than happy to put himself at Mandi's sexual disposal and become her best birthday present ever. The question is, will that be just a one-day deal or will he be still available after her birthday is over?
Wow, Jaz and Mandi didn't waste any time to get down and dirty. This book singed my fingers and made me look for my fan right from the start, because Jaz and Mandi didn't play coy and had no problem saying (and doing) everything they wanted. While that increased the heat level of the story, it made me question their behavior: if they were so uninhibited like that, why had they circled around each other for 6 months before Jackie had had enough of that and almost literally shoved Jaz into Mandi's arms? Don't you hate it when your brain makes an appearance in the middle of a good erotica/romantica book? LOL
Anyway, this was a nice, steamy read once I put that thought aside. It wasn't as good as
Simple Need
, my favorite in the series, but it was better than
Carnal Ecstasy
.
The model on the cover fits Jaz's description - miracles do happen, LOL - but I like "my" Jaz better: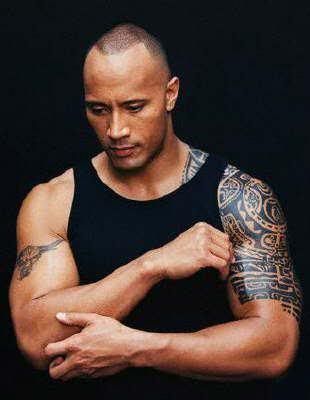 He was a big man, standing six foot four, and within about six inches on either side of being as wide in the shoulders as a standard doorway.
That's... big. ;)
View all my reviews