Friendly Fire
by
Megan Hart
My rating:
3 of 5 stars
"Welcome to my fantasy." Kendall breathed in the richly scented air as she paused at the top of the flight of stairs leading from the small private jet.

"Pardon?"

She gave the flight attendant a quick smile. "Where's Tattoo?"

The attendant, a young woman with a vapid smile, looked perplexed. "Sorry, who?"
Those are the first lines of this book, and I'm not ashamed to say that I know who Tattoo is and had a silly smile on my face when I read them. I even shouted, "The plane! The plane!" :)
Okay, let's stop this nonsense and move on to what matters - the review.
Agent Kendall Frasier's partner has been shot in "friendly fire" during a drug bust and she's having a hard time trying to cope with it. As part of her psychological evaluation and therapy, she agrees to take a week's vacation at Corazon del Mar, a facility the agency has liberated from a minor drug lord who's been busted. She isn't too happy when she finds out that Agent Zane Vincent, the man responsible for the shooting, is part of the group of agents undergoing therapy at the tropical island, but there's nothing she can do about it. Thankfully, they aren't required to socialize with each other so she decides to simply ignore him. But that's easier said than done, and Kendall can't help feeling a connection with Zane - especially after she realizes he feels worse about the shooting than she does. As they begin to spend time together and get to know each other, their mutual attraction becomes impossible to deny. But what will happen when their week's vacation/therapy is over and they're back in the real world?
I really liked the premise of this book and was looking forward to reading it, but I'm afraid I ended up sightly disappointed. Simply put, the story was too darn short: when things began to get interesting, it ended. I knew this was a novella so I wasn't expecting too much depth in Kendall's and Zane's characterization, but I still felt there was something missing. The story is written from the third person POV but we're only privy to Kendall's feelings, and that made it difficult to connect with Zane. When I thought I had him figured out, it was time to say goodbye and hope for the best in their future.
On the bright side, I enjoyed Ms. Hart's writing and the way Kendall and Zane's relationship was developed. Even though this is a short story, I didn't feel that their romance was rushed and I believed there was more than a mere sexual attraction between them by the end of the book. Having said that, I can't help wondering what future two DEA Agents can have.
Quoting Kendall, "Dating someone in the same career was always a disaster because their shifts never coincided, and when they did, they were both usually too beat to even kiss, much less work themselves up to grand-scale lovemaking." Ack! What does Ms. Hart have against a good, old-fashioned HEA? I need my escapism!
Overall, this was a quick, nice read. I only wish it was longer, because Zane needed more pages to be fleshed out and the story could have used an epilogue to give closure to the HFN/HEA.
Now, because I'm shallow and like pretty things, I must share "my" Zane with you: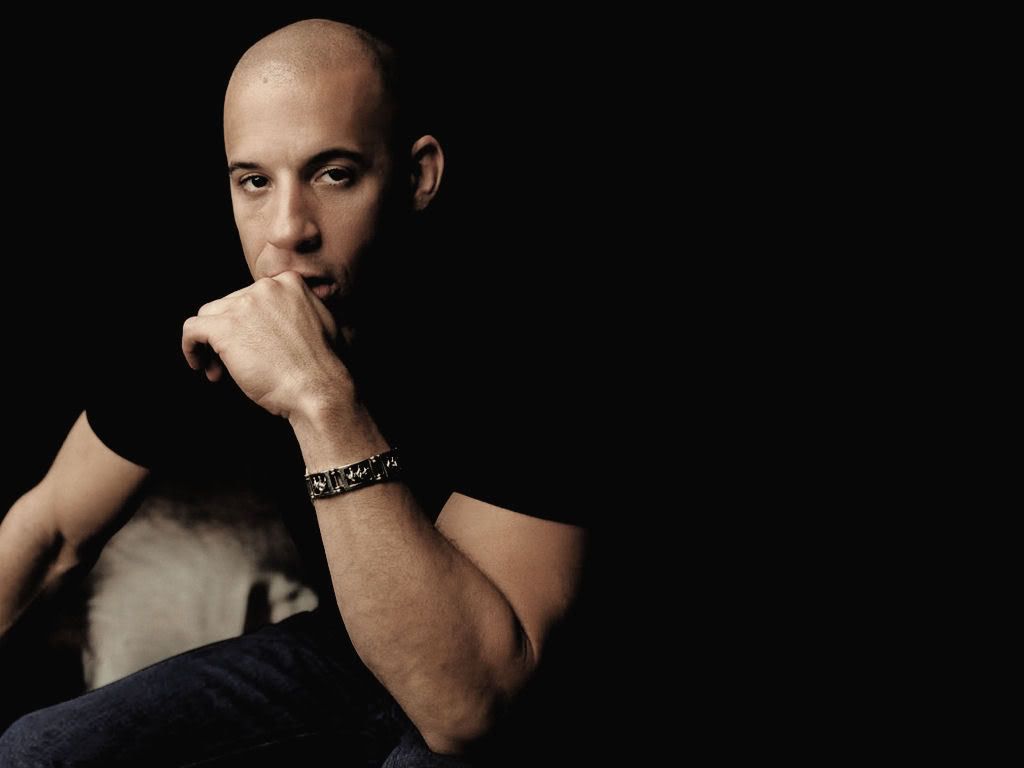 The guy on the cover might be hot, but he isn't Zane because he's clearly not multi-ethnic and doesn't have a close-shaved head like Zane. Yeah, I can tell that even though the guy's head is cut from the picture. I pay attention to the most insignificant details, LOL.
Note: I received this eARC from Carina Press via NetGalley. That had no influence on my review/rating.
View all my reviews