Holiday Sparks
by
Shannon Stacey
My rating:
5 of 5 stars
I don't know how much my enjoyment of this read was affected by the recent change in my reading time, which has been seriously reduced due to my going back to work full time, but the end result is what matters: I loved it! It was such a cute and sexy Christmas story!
Web designer Chloe Burke leaves the comfort of her condo in Boston to spend the Holidays in her small hometown in Maine so she can house-sit her childhood home while her parents are on vacation. Not every old house comes with ancient, round, screw-in things instead of a neat row of circuit breakers, but Chloe's parents' does. So when the microwave blows up and the lights go out, it's time to call a professional.
Scott Quinn, Chloe's parents's electrician, is more than happy to help her, despite the fact it's past regular business hours. They went to school together and he's never forgotten her, even though she doesn't really remember him. Back in high school, she was the beautiful and popular cheerleader with no shortage of hot guys to keep her distracted and he was the skinny guy with crooked bowl haircut and Coke-bottle glasses who had a crush on her but was too shy to even say "hi". Ten years later, she's still as cute and sexy as he remembers, but he's changed. Time at the gym and working for a living have given him some muscle tone and provided him with the money for a real barber, and Lasik surgery has rid him of the hated thick glasses that made him look bug-eyed.
Have a look at "my" Scott --
-- as he was in high school: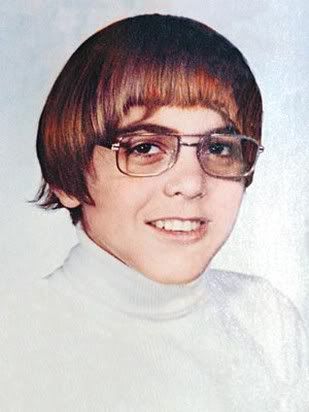 -- as he is now: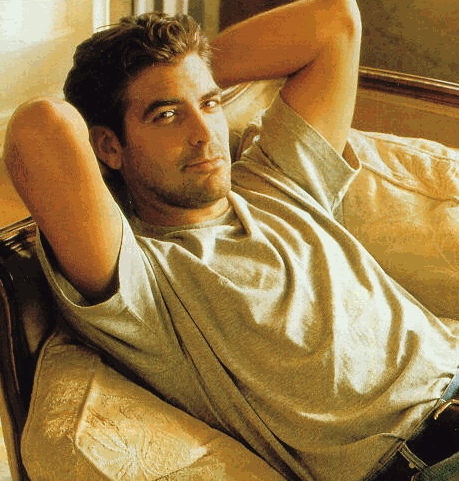 Scott has certainly improved over the years, hasn't he? No wonder Chloe can't stop fantasizing about him now. ;) As she's only in town temporarily and will go back to Boston after the Holidays, they agree on indulging in a no-strings, no-expectations affair. When they realize they enjoy each other's company
out
of bed just as much as
on
it, can they find a way to turn their holiday fling into the real thing?
I adored Scott and Chloe! They were funny - their thoughts made me LOL a couple of times - and had great chemistry together. Even though the time frame of this story is rather short (around three weeks), the development of their relationship didn't feel rushed and I had no problem believing they were in love when I closed the book. Why? Because their "fling" wasn't just about sex and they actually spend time enjoying each other's company and doing couple's stuff, even though they weren't aware of it at the time.
If I have one "complaint" about this book is that it was too short. Not because I felt there was something missing, but because I wanted to spend more time with Scott and Chloe. Overall, this was an excellent read and I highly recommend it.
Note: This story is also available in Naughty and Nice anthology.
View all my reviews